Meet Dr. Malin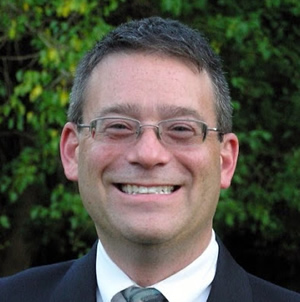 Dr. David Malin and his dedicated staff of 5 have been serving Asheboro since 1994. Conveniently located near the hospital on Foust St, the office provides a roomy and comfortable place to receive treatment. Graduating from the University of North Carolina - Chapel Hill in 1987 with a BS in Chemistry, he continued at Carolina dental school and received his Doctor of Dental Surgery degree in 1991. He continued his education with a general practice residency program at Catholic Medical Center in New York. This residency program expanded his medical training.
He is a member of the American Dental Association, North Carolina Dental Association, Randolph County Dental Society, and Academy of General Dentistry. In 1996 after 500 continuing education hours and a comprehensive written examination, Dr. Malin earned the honor of Fellow of the Academy of General Dentistry.
When asked about his practice philosophy, Dr. Malin said "I believe in giving the patient choices and enough information to make their own decisions while in a relaxed setting. Everyone that comes to see me, wants a range of possibilities and I try to explain the pros and cons of each choice."
The general dentistry services provided by Dr. Malin are varied and include extractions, partial and full dentures, fillings, crowns, bridges, root canal treatment, whitening of teeth, Invisalign braces, snore guards, and implant supported work. Children as young as 3 are welcome, and there is a handicapped ramp for the disabled. The office is open Monday through Thursday, 8:30 AM to 5:00 PM and closed for lunch between 12:45 to 2:00 PM.